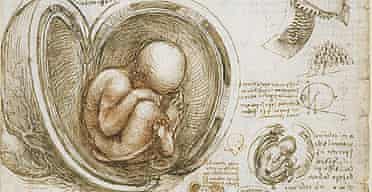 I went to the Natural History Museum, and the Victoria and Albert Museum today, which isn't too shabby considering that I am jet-lagged and trying to get my body on the local schedule after taking the red-eye in.
The Da Vinci exhibit had pages from his notebooks and sketchbooks. Seeing the mind of a genius, the range of interests…the scope of what he accomplished, is astounding.
Go see it. Worth the trip to London.