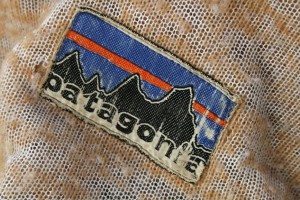 [NOTE: This post is restored from the Wayback Machine. It was initially published December 22 2016 and lost during a database transfer sometime in the past. ]
I can't remember the exact year, but I know it was in the late 1980s, when I got my first Patagonia Catalogue (I am Canadian after all). It opened my eyes to some amazing outdoor adventures, as well as introducing me to the history of the company – there was a long company history article among the pages.
The product I remember the most from the catalogue? The Ironworker Climbing Pants. The concept of these have stuck with me for nearly 30 years. Pants so tough that they could survive the abuse of an ironworker and a climber on Half Dome.
But also remember the crazy sailing and fishing products that they had. It impressed me that the people who worked for Patagonia and designed the products weren't just crazy stonewallers, but wanted to be a part of the outdoors, no matter where the outdoors were.
I have never owned anything from Patagonia. My kids wore Patagonia, when they were younger, as we had a fantastic Goodwill store when we lived in San Mateo and people were dropping off some amazing stuff during the crazy years of the boom.
As I have gotten older and more sedentary, I likely can't fit into any of their products with my spreading middle-aged frame. I could buy some knock-off or one of the amazing brands that has appeared in the intervening years (I see The North Face everywhere right now – is this a hot brand or just better marketing?).
But this has not stopped my love of (and lust for) Patagonia products. Why would I desire something I could never get into or have any need for?
For the same reason I appreciate anything: the love Patagonia puts into their designs, the simplicity of their complexity, and the pride people have who wear their products not just as a fashion statement, but because they understand what Patagonia stands for.