The Blog Herald reports on how TypePad suffered a catastrophic drive failure this week that lead to some lost content.
Steve Rubel was one of those affected, and he got a very appropriate response from the CEO of TypePad to explain the situation.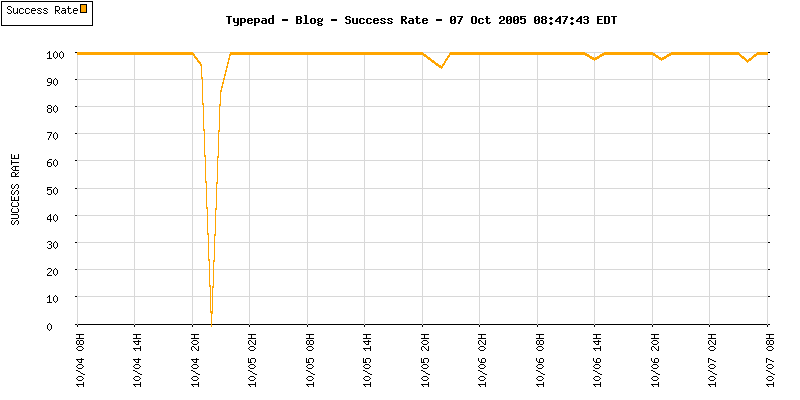 GrabPERF caught the outage at about 21:00 EDT on October 4, 2005. Not a long one, but obviously long enough.